Bendix™ BlindSpotter® Radar System
Change Lanes with Confidence
Simply put, all trucks have blind spots. It can be a difficult task for the driver carrying a heavy load at highway speeds to ease back into the right-hand lane, particularly in low-visibility conditions or in heavy traffic. Side-swipe collisions involving commercial vehicles are all-too-common occurrences. If they happen to your fleet, they can be expensive to repair, detrimental to your safety record, and perhaps even involve heavy liability costs if injuries result.
Big Value in Helping Drivers Help Mitigate Side-swipe Crashes
The Bendix™ BlindSpotter® Radar System gives drivers an extra set of eyes on the road. With over a decade of proven highway performance, and now with even greater range, the radar-based system, along with mirrors and safe drivers, affordably and reliably may potentially help your fleet reduce side-swipe collisions.
Two Modes of Protection – Highway Speeds and Lower Speeds – Help Minimize False Alerts
When connected to the vehicle CAN and at highway speeds, the BlindSpotter sensor can filter stationary objects – like guardrails and other infrastructure – so false alerts may potentially be minimized. A slow-speed/stationary warning mode when traveling less than 20 mph – such as during city driving or in parking lots – can narrow the range for alerts and may not filter out stationary targets or infrastructure.
Easy to Install, Upgrade, and Use
The BlindSpotter Radar System is easy to install and even easier for drivers to use. The CAN-connected technology uses the same footprint as the original system and is backward compatible, making it an easy upgrade for existing vehicles and helping to ensure your entire fleet has blind spot protection. For drivers, its simpler interface is right in line with the driver's view of the mirrors. No special driver training is required.
Improved Technology and Increased Connectivity
The BlindSpotter Radar System features an upgraded radar unit that connects to the J1939 CAN bus, making it capable of integrating with Bendix® Wingman® Fusion™, our flagship advanced driver assistance system. By linking BlindSpotter and Fusion, data from both systems will soon be accessible for fleet review through our user-friendly web portal, SafetyDirect® by Bendix CVS. Pairing these systems makes sense as a key step toward putting safe drivers in even safer trucks.
Add to New or In-service Vehicles
The BlindSpotter Radar System works on most types and makes of tractors, trucks, and buses – a single system and interface for your entire fleet. BlindSpotter can be retrofitted by Bendix-certified installers.
Reinforce your Fleet's Commitment to Safety
Help eliminate your vehicle's blind spots and enhance your fleet's safety. BlindSpotter is part of the ever-growing portfolio of Bendix technologies that deliver on safety, reliability, performance, and lower total cost of ownership. Spec BlindSpotter as part of your next new truck order, or upgrade your current fleet through our retrofit program.
Bendix BlindSpotter. Who's watching your blind spot?
More Info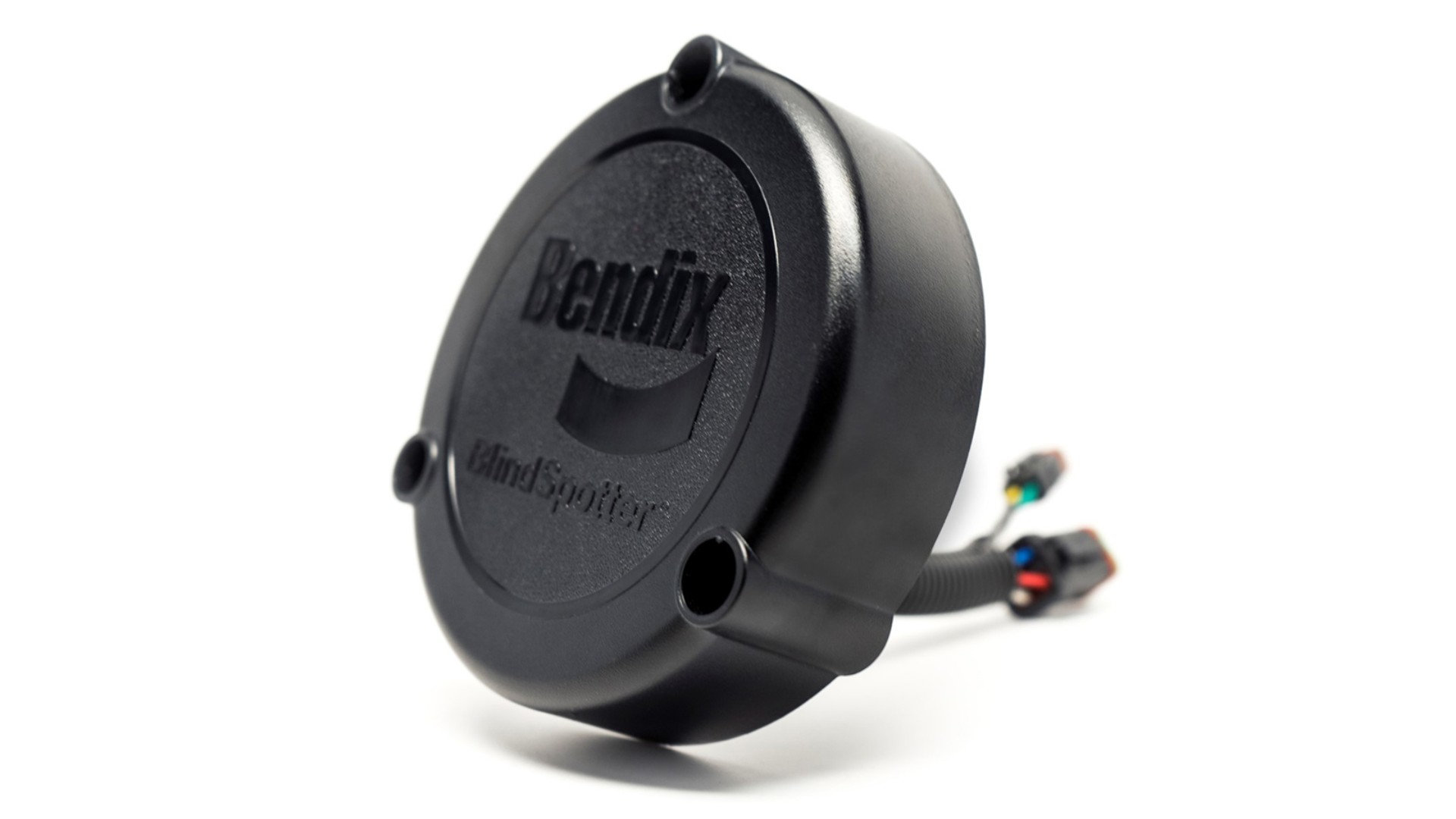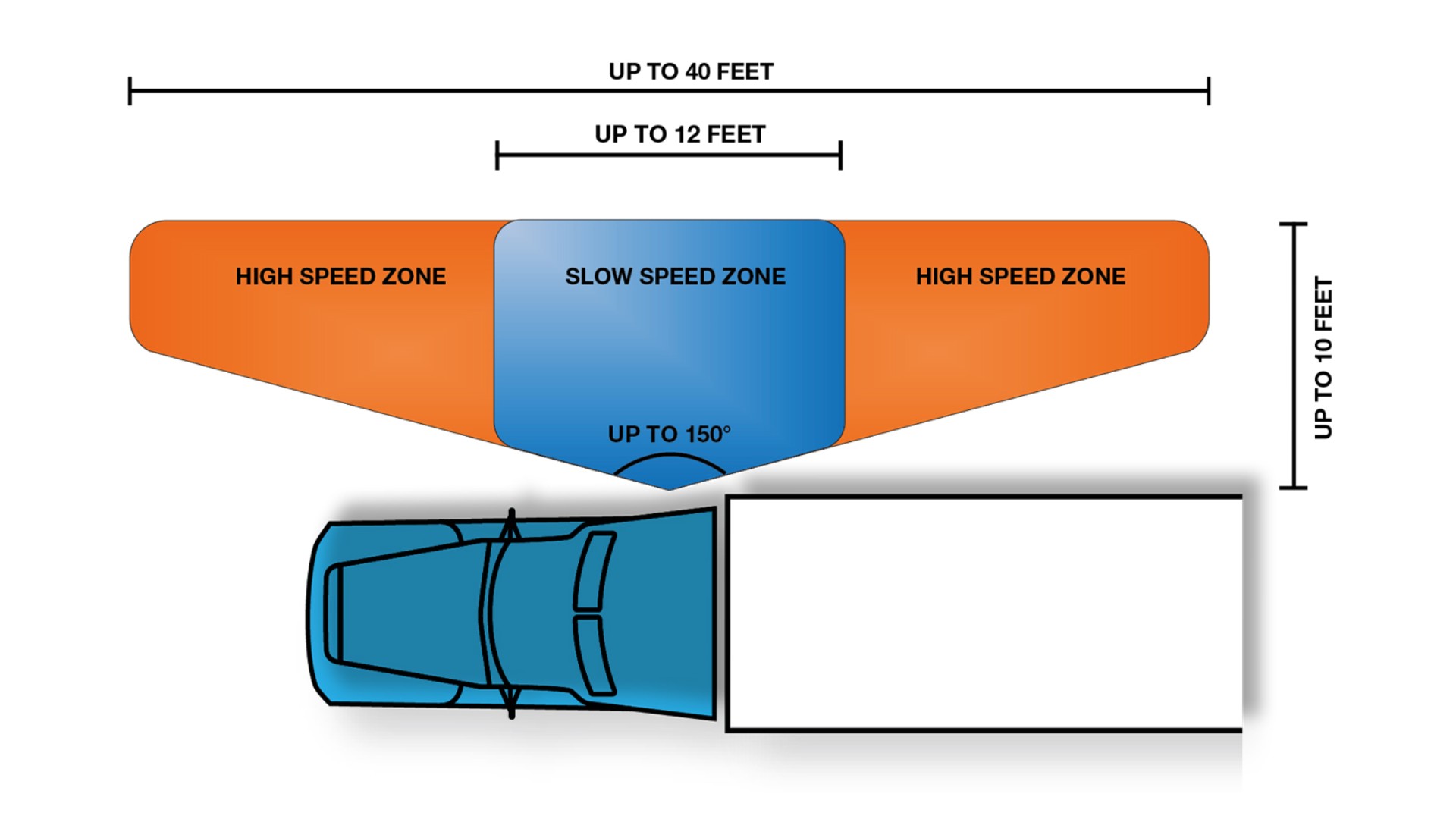 Advanced Driver Assistance Systems