Bendix® Wingman® Fusion™
Bendix® Wingman® Fusion™ Advanced Driver Assistance System Delivers More Performance and Safety
Radar, camera, and brakes – together in one revolutionary, fully integrated system. Bendix® Wingman® Fusion™, the industry's first integrated driver assistance system, combines proven collision mitigation capabilities and advanced driver assistance features to create a system that helps improve roadway safety today and builds a strong foundation for tomorrow.
Bendix Wingman Fusion – launched in 2015 with Autonomous Emergency Braking (AEB), Active Cruise with Braking (ACB), Lane Departure Warning (LDW), Overspeed Alerts (OA) and Intervention, and Stationary Vehicle Braking (SVB) – continues to evolve. The next generation of Wingman Fusion – launched in 2018 – helps drivers deal with even more uncertainties on the road, adding Highway Departure Braking (HDB) and Multi-lane AEB to its features, along with even more enhanced collision mitigation and braking capabilities. The ACB feature has evolved to increase driver convenience by adding ACB Stop & Driver Go™ and ACB Auto-Resume™.
Wingman Fusion is available on most major commercial truck brands and has achieved standard position on most high-volume flagship models as well as optional position on many medium-duty and vocational models. Because each truck manufacturer may implement differing feature sets of Bendix Wingman Fusion, check with your OE or dealer to determine what features and performance capabilities are available on your chosen vehicle(s).
Delivering a Solid Foundation for Advanced Safety
What's always kept Wingman Fusion at the leading edge of safety and driver assistance is its integration - or "fusion" - of information from multiple sources, working together as a system. The camera, radar, Bendix® ESP® full stability, and SafetyDirect® by Bendix CVS, provide different, complementary information – combined and cross-checked to create a detailed data picture of your vehicle and its surroundings, nearly eliminating false alerts and activations. Fusion also helps drivers help mitigate potential rollovers and loss-of-control situations by incorporating the power and reliability of the ESP full-stability system as a foundation.
Take Advantage of Fusion Features
Key features included in most Bendix Wingman Fusion applications include:
Enhanced Autonomous Emergency Braking (AEB): When Fusion determines that a collision with a detected forward vehicle is likely, if the driver does not address the potential forward collision, the AEB function may alert the driver and automatically apply up to full service brakes on the tractor while pulsing air to the trailer to help potentially mitigate – or lessen the severity of – the potential collision. System limitations exist – many factors affect how much warning time or deceleration may be achieved during a severe event. Refer to BW8107, Challenging Scenarios, on b2bendix.com which discusses system limitation situations.
Enhanced Stationary Vehicle Braking (SVB)
Multi-lane Autonomous Emergency Braking (AEB): Once a collision mitigation braking event begins and you – the driver – steer into an adjacent lane to avoid the forward vehicle, the Wingman Fusion system's multi-lane AEB feature may continue to apply the brakes and sound an alert when it detects a potential collision threat in the new lane of travel. If there is no potential threat in the lane you swerve into, system intervention will stop.
Active Cruise with Braking (ACB) Auto-Resume™: Auto-Resume re-engages cruise control after the Wingman Fusion ACB system brakes the vehicle above a certain speed threshold. The vehicle will automatically accelerate back to the cruise control set speed while attempting to maintain the set following distance with the forward vehicle. If the vehicle is below the minimum defined speed, cruise control will automatically cancel.
Active Cruise with Braking (ACB) Stop & Driver Go™: Offering additional convenience, this feature allows the driver to resume cruise control after braking to a stop without having to push the resume switch. With ACB Stop & Driver Go, the driver need only press down on the throttle and the vehicle will accelerate to the vehicle set speed while maintaining a set following distance with the forward vehicle.
Highway Departure Warning and Braking (HDW/HDB): The HDW feature may potentially provide an audible alert if the system determines the vehicle has unintentionally left the roadway. If the highway departure situation that caused the HDW is not addressed, the Wingman Fusion system may potentially apply the brakes to assist in reducing vehicle speed. In some circumstances, the system may be capable of reducing the vehicle speed to a full stop.
Integration with SafetyDirect® by Bendix CVS
SafetyDirect by Bendix CVS is a user-friendly web portal – a valuable option for your fleet – that wirelessly transmits real-time driver performance data, videos, and event-based information for back-office analysis. Data from the Wingman Fusion system brake sensors, camera, and radar provides real-time knowledge and insight about your vehicles and surroundings while on the road. The SafetyDirect processor captures data, then – using the telematics system – automatically transmits driver performance and event-based information – including video – to the SafetyDirect web portal for viewing in your back office.
Depend on the Performance and Features You've Come to Expect
Adaptive Cruise Control (ACC) with Braking: Reduces throttle, engages the engine retarder, and applies the foundation brakes to help your driver maintain a set following distance after the vehicle's cruise control is set.
Following Distance Alerts (FDA) and Lane Departure Warning (LDW): Designed to support the driver on the road (available at low vehicle speeds), the audible and visual FDAs activate when the truck is getting too close to the forward vehicle. In addition, at speeds greater than 37 mph (50 kph), if the vehicle departs its lane without the turn signal activated, Wingman Fusion will sound a "rumble strip" LDW audible alert.
Alert Prioritization: In the event of multiple, simultaneous system alerts during potentially severe events, the Fusion system will automatically prioritize them in order of importance, minimizing distractions and delivering only the most crucial alert to your driver.
Overspeed Alert & Action (OA): Fusion's camera is capable of reading most North American roadside speed limit signs. When the camera detects that the vehicle is traveling +5 mph/ (8 kph) over the posted speed limit, Fusion will alert your driver to slow down. If it's determined the vehicle is traveling +10 mph/ (16 kph) (or greater), the system will alert your driver, de-throttle the engine for one second, and transmit a J1939 message for SafetyDirect to monitor. Once a collision mitigation braking event begins, and your driver steers into an adjacent lane to avoid a forward vehicle, Fusion's AEB feature is designed to continue to apply the brakes – if needed – when it detects another forward vehicle posing a potential threat in the new lane.
Upgradable
Vehicles equipped with some previous versions of Wingman Fusion can be upgraded to now include some of the newer Wingman Fusion features. Since vehicle architectures and system designs vary across OE nameplates and vehicle models, check with your Bendix account manager to see if your vehicles can be upgraded.
Helping Make a Difference
Since 2015, North American fleets equipping their tractors with Bendix Wingman collision mitigation technologies have reported significant reductions in rear-end collisions – by as much as 90% – as well as decreased severity of those that did occur. The drivers behind the wheel share positive feedback, including higher satisfaction with radar and camera assistance systems than with radar-only technologies, especially when it comes to false alerts and interventions.
Bendix emphasizes that commercially available safety systems, like Wingman Fusion, are intended to complement safe driving practices. Skilled, alert drivers practicing safe driving techniques supported by ongoing, comprehensive training remain at the heart of highway safety, and responsibility for the safe operation of a driver assistance system-equipped vehicle remains with the driver at all times.
Help Protect Your Fleet with Our Most Advanced Safety System Ever
More Info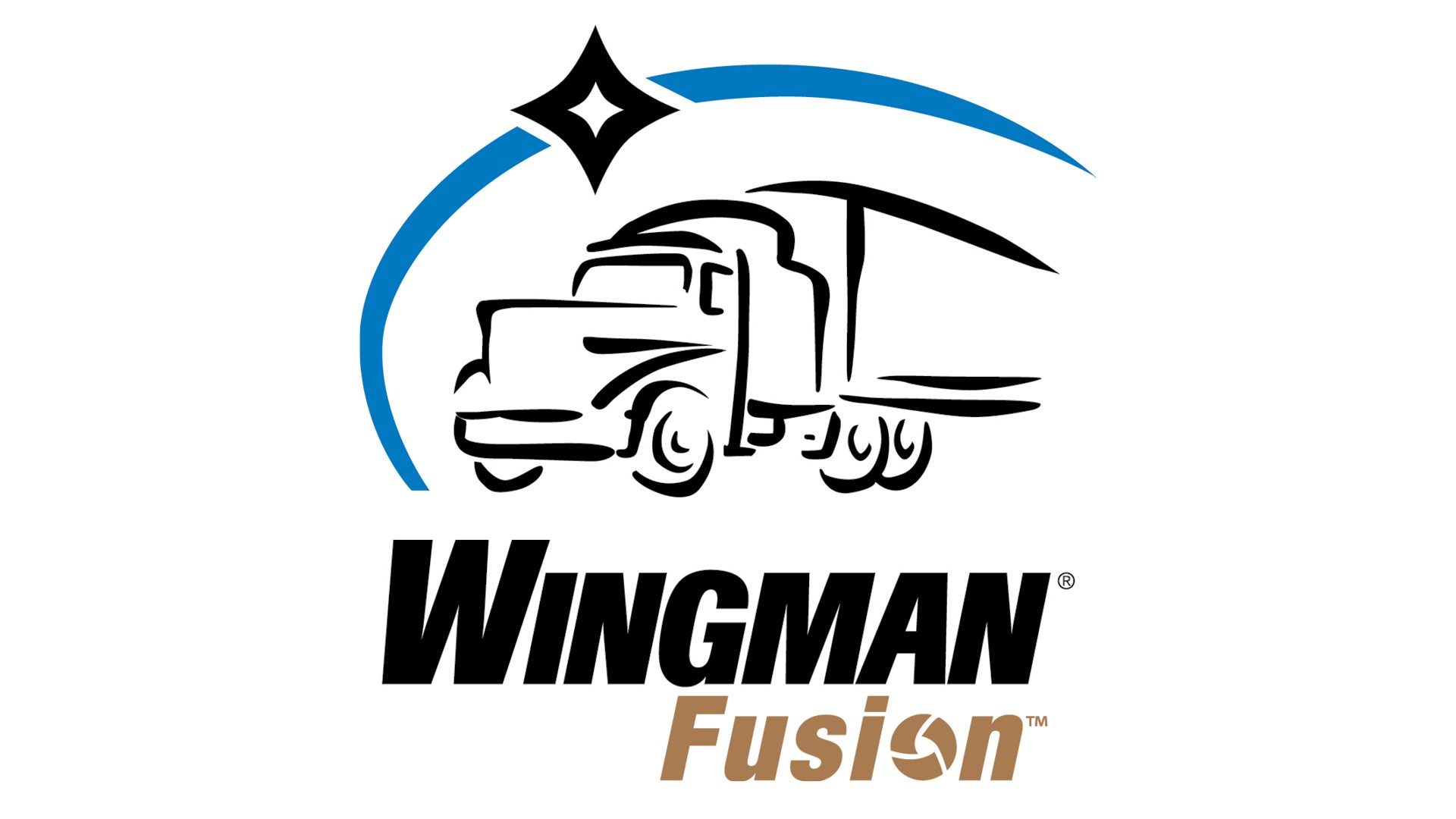 Advanced Driver Assistance Systems