Antilock Braking Systems (ABS) and Electronic Stablility Program (ESP)
Help decrease rollovers and loss-of-control situations with the Bendix® ESP® Full Stability System.
Every hour of every day, somewhere in the U.S., a truck loses control and rolls over… but did you also know that not all rollovers start as a rollover event? Instead, many begin as a loss-of-control incident. Only full-stability systems may potentially help in loss-of-control situations.
Bendix Electronic Stability Program (ESP) technology is a full stability system, offering both roll and yaw stability to potentially help provide loss-of-control and rollover mitigation. It's the first widely available ABS-based truck stability system potentially capable of recognizing and assisting in under-steer and over-steer loss-of-control driving events, as well as in loss of traction situations due to snow, ice, rain, dust, sand, and more.
Bendix® ESP®: More than roll-only stability...full stability.
Consider the facts… a $100,000 accident for a fleet operating on a 5% margin means generating an additional $2 million in revenue to cover the cost… a $3 million accident means $60 million in revenue. The more expensive the accident, the more revenue required to cover the cost. As fleets often find, if the system helps to prevent one incident, it often covers the cost for the whole fleet.
The Bendix® ESP® system has potential advantages that roll-only systems simply can't touch, including:

Information: The capability to sense more situations quickly and completely
Intelligence: Potentially quicker reaction time and intelligent decision-making
Intervention: More braking power potential
Insight: Event data that may help in driver training
What fleets and drivers say about the Bendix® ESP® full-stability system:
"It slowed the truck down quicker than the driver could. In a rollover situation, you don't realize that you're rolling over until you really are."
-T.J., Stockertown, PA
"They should make it a law. It's a good system. It held the truck down and brought it back down to a safe, operational condition."
-R.L., St. Clair Shores, MI
"You just feel the truck take care of itself in a critical situation."
-S.M., Elizabethtown, PA
"It'll save lives, there's no doubt about it."
-V.W., Baltimore, MD
More Info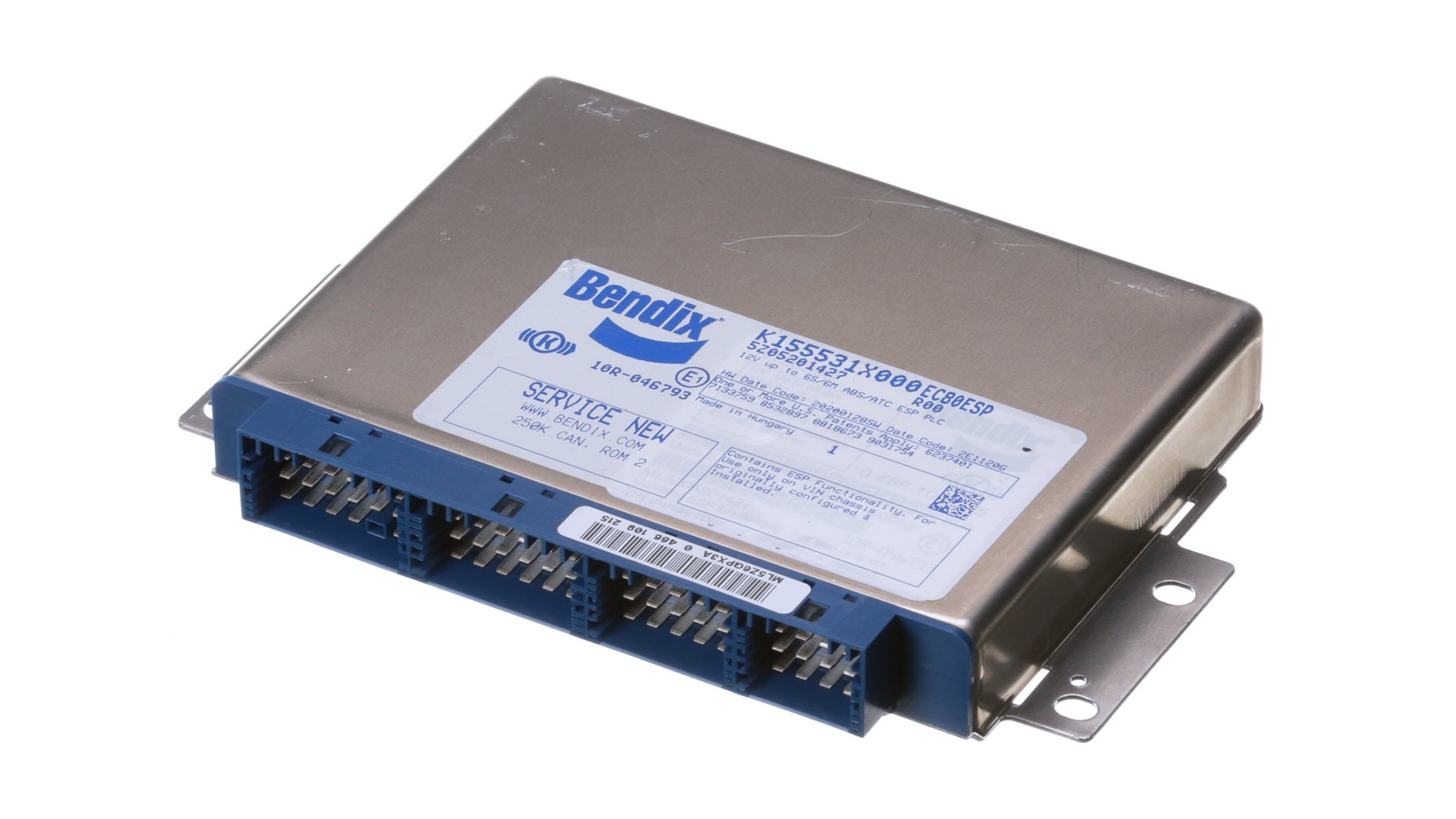 Vehicle Dynamics