Bendix Rolls Out 2023 Product Training School Schedule
To help fleets, technicians, and owner-operators keep pace with today's ever-advancing truck technologies, Bendix has doubled its technical training force and enhanced its long-running in-person training programs for 2023. In addition to our long-standing three-day Air Brake Training class that has set the industry training standard for decades, we now offer a two-day Advanced Technology Training program.
Master The Fundamentals
The 2023 edition of our in-person Air Brake Training class is tailored to both new and experienced technicians. It covers the description, operation, and service elements for the total range of components found within dual air brake systems. Topics include:
Fundamentals of compressed air
Tactics for air system failure mode diagnosis and troubleshooting
Air brake system and foundation brake components (air compressors, valves, foundation drum brakes, and air disc brakes)
Advance To The Next Level
The Advanced Technology Training class is an exciting addition to our training curriculum; it picks up where the Air Brake Training course ends, covering the operation and troubleshooting of higher-level driver assistance and safety systems, as well as diagnostic software.
Our Advanced Technology Training is a real must for the advanced technician, covering:
AutoVue® Lane Departure Warning System from Bendix CVS
Bendix ACom® diagnostic software
Bendix® ESP® Electronic Stability Program
Bendix® Wingman® Advanced™ and Bendix® Wingman® Fusion™ driver assistance systems
SafetyDirect® by Bendix CVS
SmarTire® and SmarTire® Trailer-Link™ TPMS by Bendix CVS
Class time in the Advanced Technology Training session includes in-depth, hands-on maintenance for Bendix® air disc brakes and electrical diagnostics.
Expanded Opportunities to Learn
To help address the increasing demand for service training, we've doubled our technical training force. In addition, 15 Air Brake Training sessions, including one virtual class – each conducted by a member of the ASE-certified veteran Bendix Service Engineering Team – are scheduled in 11 locations across the U.S. from February to December. The four Advanced Technology Training courses will be held from March to November, split between Sparks, Nevada, and the Bendix headquarters in Avon, Ohio.
Per-person enrollment costs are $475 USD for the Air Brake Training, $425 USD for the Advanced Technology Training, and $375 USD for the Virtual Class. Due to the quantity and complexity of the products covered, we highly recommend that each student completes the Bendix Air Brake Training (three-day) class, or at a minimum, the online brake school at brake-school.com, before taking the Advanced Technology Training class.
Now Accepting Applications
Class size is limited and enrollment is on a first-come, first-serve basis. Registration may be completed by phone (1-800-247-2725, option 3) or by emailing or faxing the registration form.
Downloads & Further Information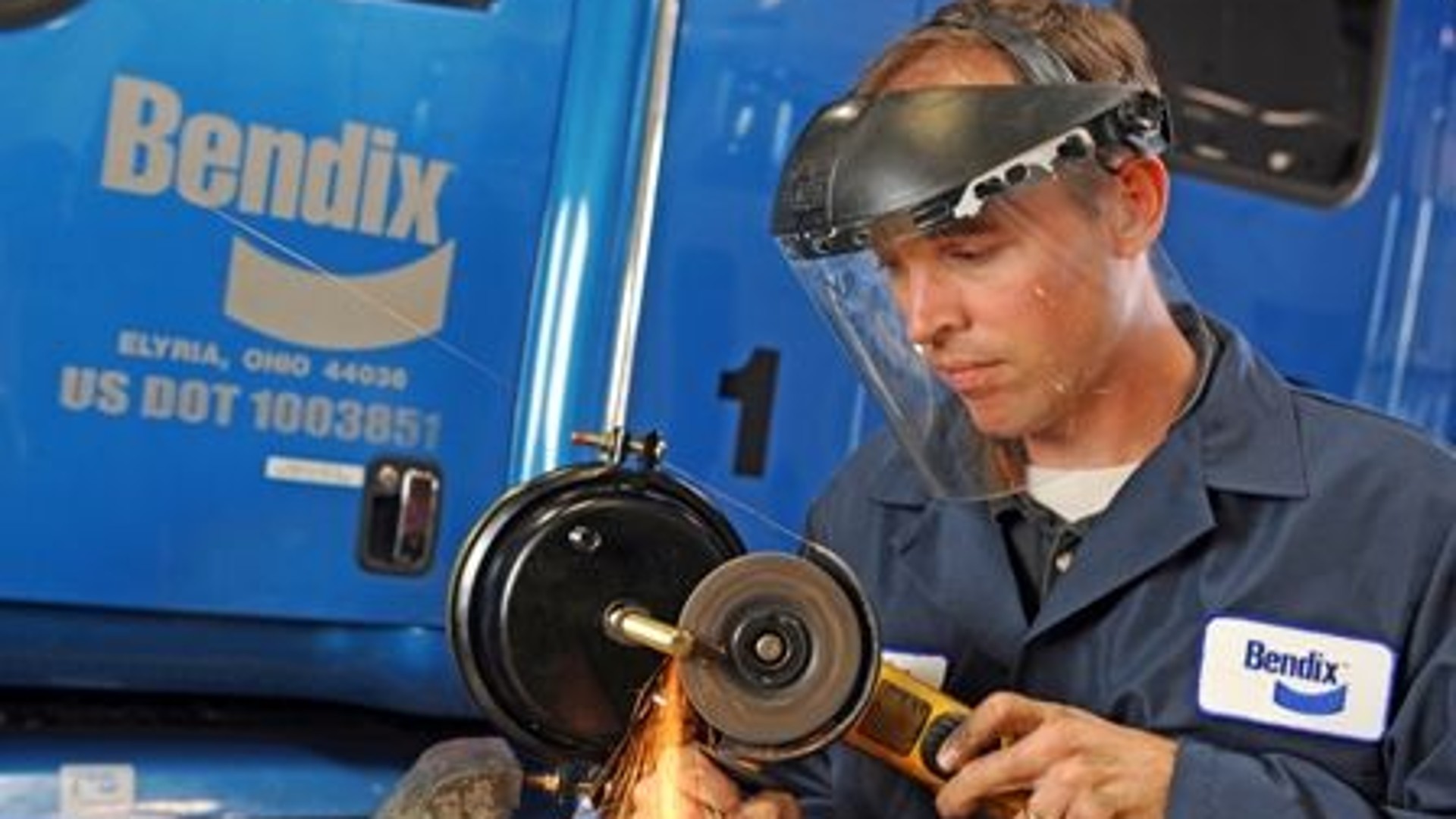 2023 Product School Registration Form
ALL REGISTRANTS in the three-day Bendix Air Brake Training and two-day Bendix Advanced Technology Training school may elect to take part in an optional written test administered by Bendix at the close of each class. Bendix will grade the exam, and the registrant will receive a Tested and Passed Certificate to indicate they were tested on the presented material and received a passing grade. Registrants who elect to take the test and do not successfully pass the exam will receive a Certificate of Completion. Registrants who elect not to participate in the optional testing will receive a Certificate of Completion.
Receipt of either certificate is a measure of knowledge on materials delivered by Bendix Commercial Vehicle Systems LLC (Bendix). In-person Bendix training and the optional test are not affiliated with the U.S. Department of Transportation (DOT). It does not take the place of any instruction or Certification exam administered by the DOT.



Services and Support