Bendix® Intellipark® Electronic Parking Brake System
Rollaway truck crashes don't have to happen. Why? Because there's the Bendix® Intellipark® Electronic Parking Brake System.
By using interlocks installed in critical areas, Bendix® Intellipark® Electronic Parking Brake System helps to potentially mitigate rollaways before they start by applying the parking brakes if the driver forgets.
Once the interlock conditions are met, the Smart Unpark™ functionality allows the driver to unpark the vehicle by pushing the parking brake switch at vehicle startup. Plus, the easy-to-read LED interface helps the driver understand the status of the parking brakes on the vehicle. Drivers know at a glance if the vehicle is parked or unparked.
Additional Optional Features
Auto Trailer Brake Release: Automatically releases the trailer parking brakes when the system detects that the driver forgets and when the system recognizes that the trailer is in motion but is still in a parked state.
Exhaust-at-Speed: In an emergency, Intellipark may help the driver slow the vehicle when the service brakes are not available.
Improved Interface: Ergonomic, easy-to-apply electronic switches replace the red and yellow push/pull knobs, leading to increased driver satisfaction.
Actionable Information: System can generate valuable information that will be accessible via SafetyDirect® by Bendix CVS for analysis and driver training. Check with your Bendix account manager for availability.
Intellipark Display Unit (IDU): This user-friendly display can indicate system status, messages, alerts, and interlock status.
Integration: Intellipark is also positioned for integration with Bendix® Wingman® Fusion™, which enables the use of the parking brakes to further enhance driver assistance functions.
Safety, Value, and Peace of Mind
Designed for almost any air-braked vehicle – including tractor-trailers, single-unit trucks, motorcoaches, and school buses – Intellipark delivers safety, value, and a quick ROI to any fleet.
More Info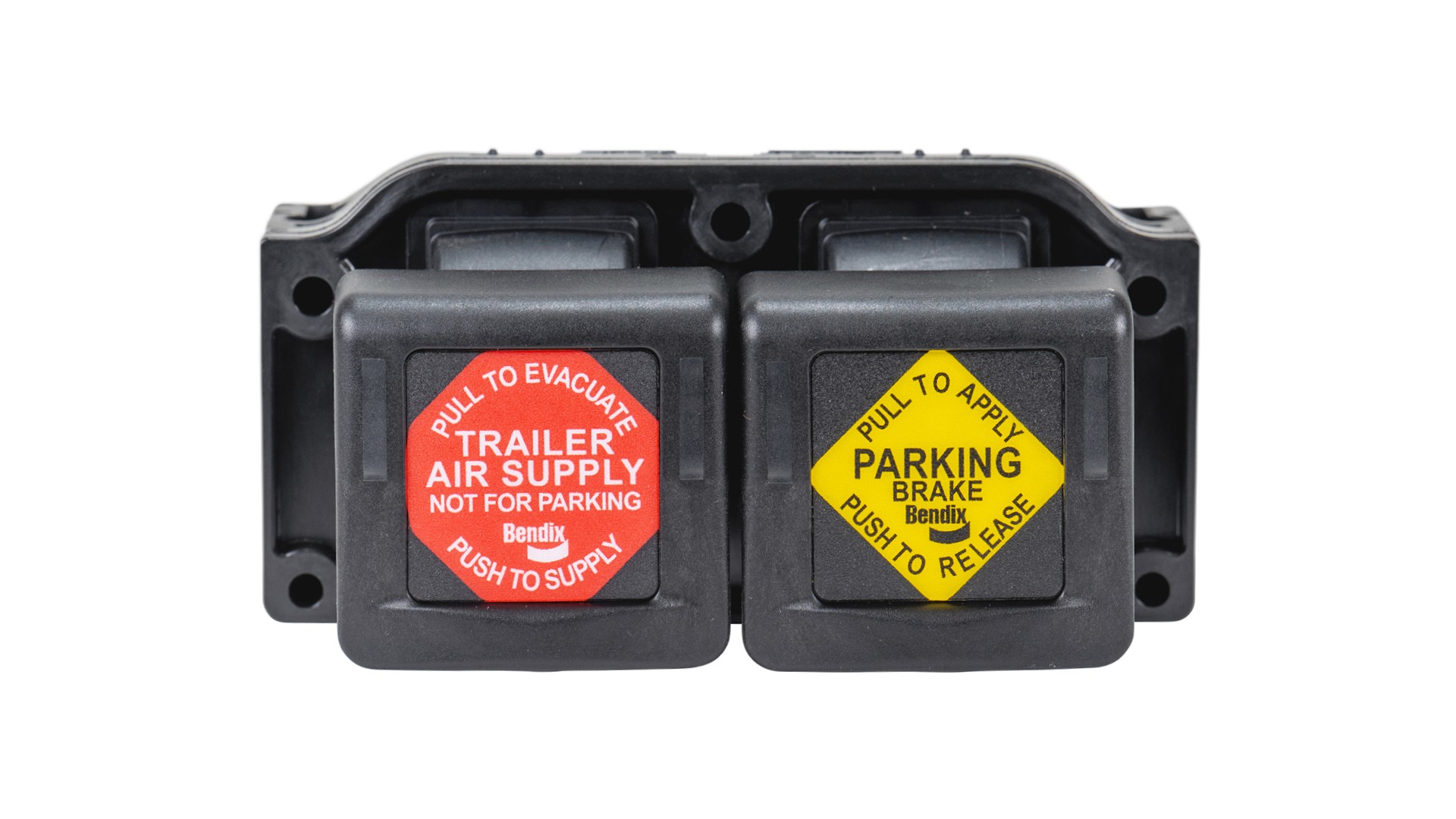 Vehicle Dynamics