Bendix Online Brake School
When You Want It. Where You Need It.
The Bendix Online Brake School is your complete resource for web-based technical training, straight from the experts.
Keep your skills sharp with a comprehensive menu of ever-evolving instructional videos and interactive modules.
Home to e-training on a full range of Bendix products and industry hot topics, brake-school.com offers courses on:
Air Dryers and Compressors
Valves
Disc and Drum Brakes
Vehicle Stability
Electronics
Air Brake System training and more!
Visit brake-school.com, register for your secure account and take the courses that you need. Each course is accompanied by a brief quiz to test your knowledge. Put yourself to the test. Bendix Online Brake School... where you need it, when you need it, and on the topics that matter most to advancing your skill set.
Available 24/7/365...
brake-school.com. Just a mouse click away.
Downloads & Services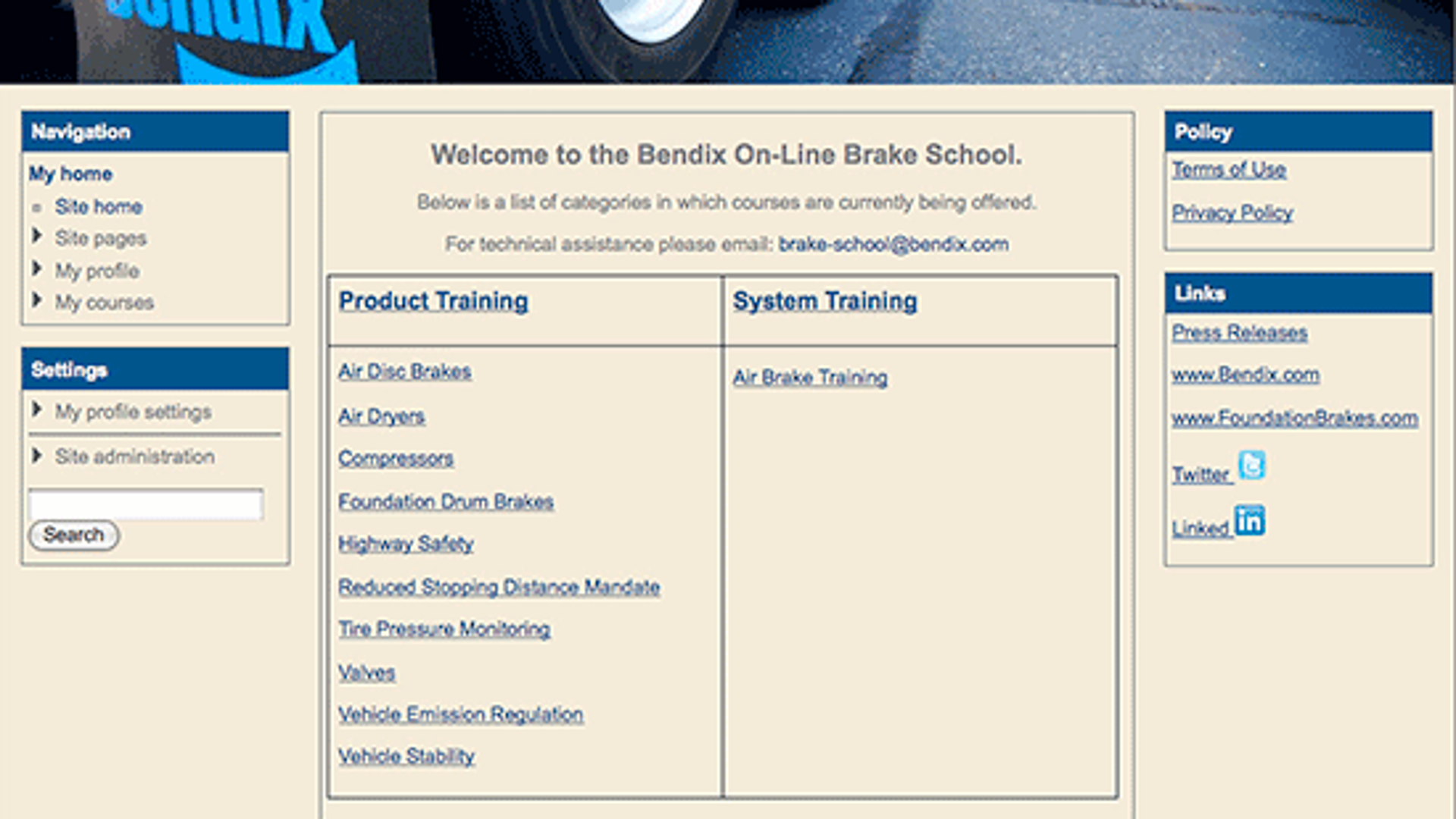 Services and Support