Drum Brakes
Bendix Drum Brakes. The Right Choice Every Time.
Application engineered solutions, longer life, superior performance, plus complete aftermarket support are just a few of the many reasons why Bendix® drum brakes are the best choice for you.
For over 30 years, Bendix has been leading the way in North American and global drum brake innovations, including design, production, and assembly. Our heritage began under the legacy of Eaton brake products. But today, Bendix drum brakes are manufactured at our state-of-the-art production facility in Bowling Green, Kentucky.
Bendix offers several models of drum brakes to fit all heavy haul, construction, refuse, and highway truck and tractor applications in North America. The largest U.S. truck fleets specify Bendix® Single Anchor Pin brakes. These fleets have found that, through statistical studies of their brake reline costs, Bendix® ES™ (Extended Service) wide brake packages provide a rugged and reliable brake that will also typically increase the brake life.
Industry-leading Bendix extended service brake products combine application-specific linings with advanced shoe construction and brake geometry for longer life and superior performance – saving you costly maintenance and downtime. A full lineup of ES brake products – the original ES™, ES™ "Wide Brakes," ESR™, and the LMS® brake packages apply – those savings across steer and drive axles.
The Bendix Advantage
Longer brake life for fewer relines over the life of your vehicle
Superior geometry control for longer brake life
Enables extended brake life and vibration control
Improved durability and increased brake life
Eliminates rust jacking issues
MORE INFO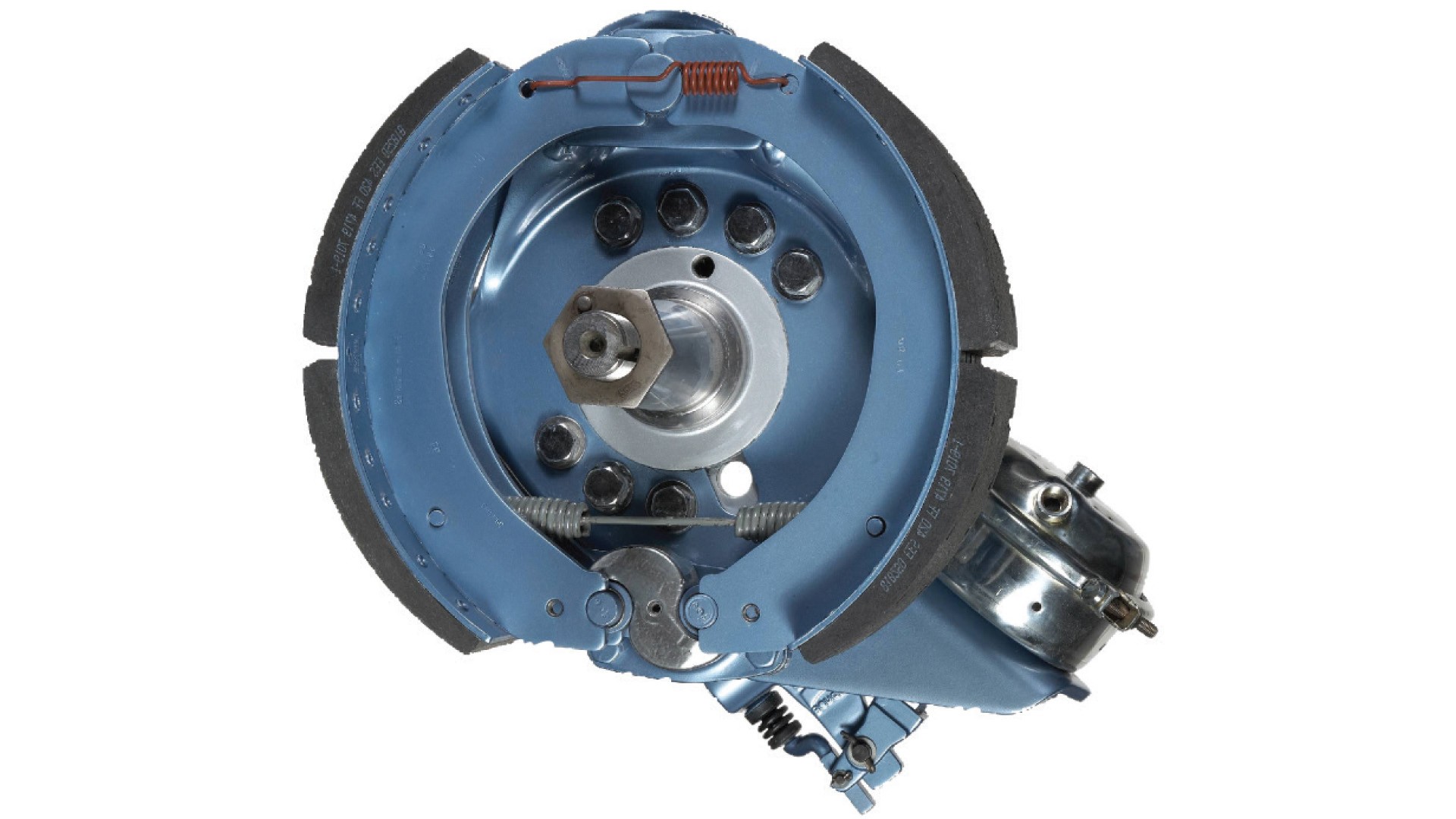 Wheel-end Solutions