Air Disc Brakes for Tractors and Trailers
Maximum braking power, shorter stopping distances, and improved safety. Longer service intervals and faster maintenance that helps lower costs and downtime. It's easy to see why air disc brakes continue to grow in popularity.
With more than 4 million on the road in North America – and more than 45 million globally – no one else can offer the same field-proven performance as Bendix. That's why nearly 75% of the North American air disc brake market trusts the Bendix® ADB22X® – the only air disc brake approved at all major truck and trailer OEMs.
Bendix® ADB22X® for Tractors
Lightest dual-piston caliper available in North America
No external slack adjuster, meaning brakes are always in optimum adjustment
Better force distribution
Improves in-line braking stability and provides brake system simplification
Optimized friction couple (pad and rotor designed for each other)
Optimize torque output and braking performance
Balanced wear performance between pad and rotor
5-year warranty
Bendix® ADB22X®-LT for Trailers
Built on the same proven platform as our industry-leading ADB22X brake, the ADB22X-LT is a great choice for today's trailer market. Since the Bendix ADB22X and the ADB22X-LT air disc brakes share common replacement wear items, you'll streamline maintenance, training, and inventory requirements.
Up to 23,000-lb. brake rating
Weight savings – 40 lbs. per tandem axle set
Extended service life, lower maintenance costs, and decreased downtime
New adjuster extends pad life and reduces the risk of brake drag
Shares common replacement wear items with Bendix ADB22X on tractor
5-year warranty
Your One-stop Shop for Air Disc Brake Replacement Parts
Count on Bendix for all of your air disc brake replacement part needs – from OE and all makes pads and rotors, to service-new and remanufactured calipers.
Bendix® Air Disc Brake Pad Wear Sensing Technology
Want to take the guesswork out of brake pad replacement and lower your total cost of ownership? Pad wear sensing technology can help reduce maintenance costs because technicians will know when pads are nearing end of life without removing the tires. This allows fleets to proactively schedule maintenance and avoid damage to costly components – like the rotor. The system records a Diagnostic Trouble Code (DTC) for worn pad detection to signal when the pads are nearing the need for replacement.
Tractor

Wired to dedicated wear sensing Electronic Control Unit (ECU), Anti-Lock Braking System (ABS), or OE control module
J1939 CAN messages broadcast by ECU is read by telematics unit or diagnostic equipment
Trailer
Integrated with Bendix® TABS™ Premium and Advanced ABS
Power Line Carrier (PLC) message is read by telematics unit or diagnostic equipment
Fits most trailer types
Air Disc Brake Replacement Pads
Choose the pad that's right for your application and budget. Bendix® pad kits include OEM hardware with B-level copper-compliant friction (through 2024) that maintains your 5-year caliper warranty.
BX276™: Genuine OEM Replacement Pad
Long-life friction
More wearable volume
Bendix® BA236™: Aftermarket Replacement Pad
Lower cost friction suitable for 2nd/3rd owners
Meets FMVSS-121 and Bendix minimum requirements for performance/wear
All Makes™ Pads and Rotors
Running a non-Bendix air disc brake? Choose from our complete pad and rotor offering for Haldex™, Meritor™, and WABCO™ air disc brakes. We've got you covered with the deepest offering in the industry excluding use with OE Bendix / current KB systems. It's easy to order with "smart" part numbers, and you'll enjoy 1-year warranty protection.
Pads
Pad kit includes complete hardware set
FMVSS-121 certified, includes proprietary Bendix friction material
Wide FMSI coverage
Includes all Meritor and WABCO offerings including MAXX22T/MAXXUS
B-level Copper-compliant (thru 2024)
Rotors
Meets and/or exceeds Bendix heat crack testing requirements
Best rotor coverage in the industry – 1.5x deeper than Meritor's coverage
Easy identification: "Bendix" engraved on the side of rotor
Solid application catalog
Offerings for DTNA (Axial and Vertical) rotors to replace ConMet™
Remanufactured Calipers
Bendix has a reliable and cost-effective option for replacement for your air disc brakes – remanufactured calipers. Stay with Bendix calipers to maintain the best performance of your air disc brakes, get longer service life, and maintain your Bendix air disc brake warranty.
Bendix reman calipers are remanufactured – not rebuilt – returning them to OE specifications; no other caliper remanufacturer can do this
Upgraded to our proprietary adjuster
Produced on same equipment used to manufacture OE air disc brakes
Warranty coverage*: 3-year (300,000 miles) parts / 1-year (100,000 miles) labor
Unmatched in the industry
Competitive reman calipers (typically offer 1-year warranty)
*Linehaul Warranty / See BW7214 for complete warranty details
MORE INFO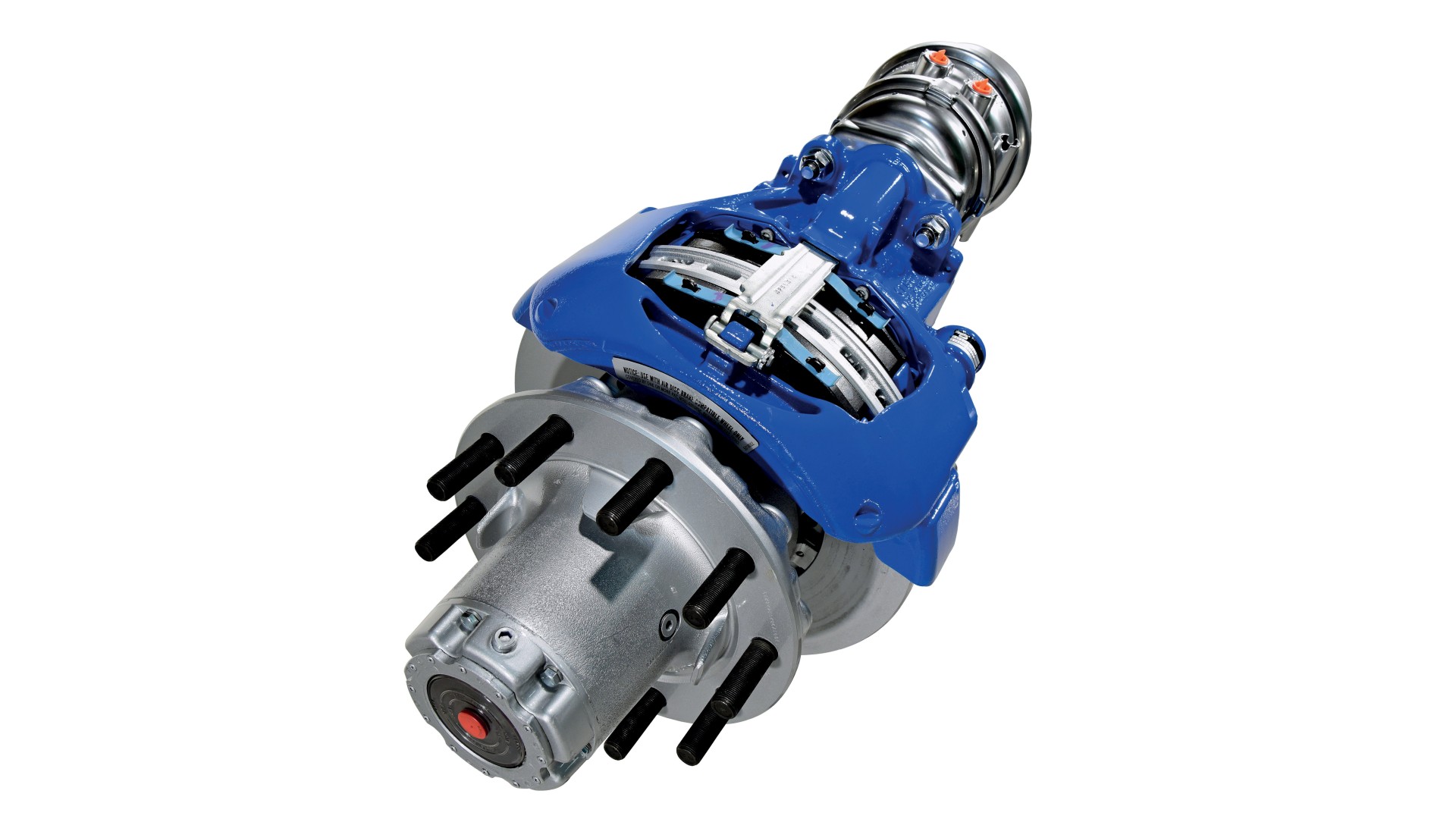 Wheel-end Solutions